The Eleventh Guangzhou Auto Show opened yesterday[2013-11-22]
2013/12/1 view: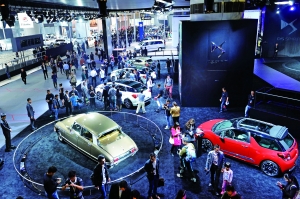 In November 21st, the eleventh session of China (Guangzhou) International Automobile Exhibition opened today in Guangzhou Pazhou Exhibition Center, during 10 days. Guangzhou auto show this year to "lead the way, control the future" for the theme, the overall size of 200000 square meters, all the major international automobile brand to the identity of the manufacturers involved in the exhibition, the show car will reach 915 units, of which the first grid of 30 cars, including the Multi-National Corporation's 10 world's first car.
Today show media day for new releases over 60 brands, almost all brands of executives at the scene at. The world's first car, Asian head hair, China first car and concept car maintained strong growth trend.